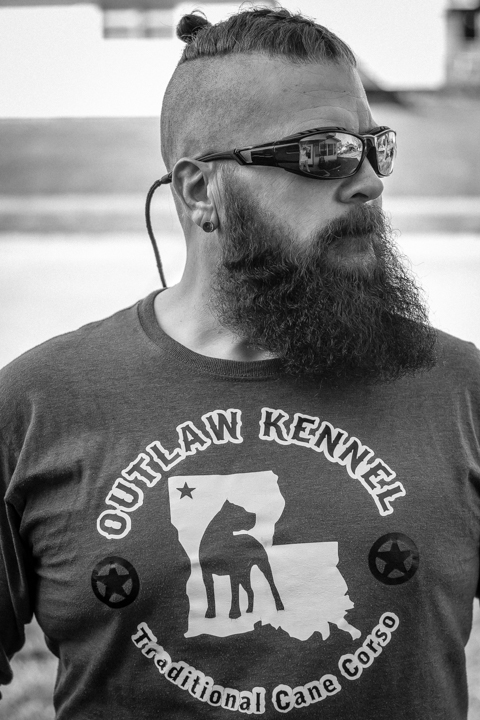 First off,  we would like to welcome you to Outlaw Kennels and take a moment to tell you a little bit about ourselves.  I'm a Gulf War Veteran.  After my years of military service, my wife Laura and I spent a combined 25 years in the medical field in the Emergency Room and Intensive Care settings as a Registered ACLS Respiratory Therapist  and as a Certified Respiratory Therapist.  I'm sharing this information with you for 2 reasons.
To let you know that after so many years of dealing with life and death that it truly brings us great joy to watch the life that a litter of puppies can bring into the world.  Trust me when I say that we would breed dogs if we never made one single penny!  We honestly find great joy in breeding dogs.  Its almost therapeutic for us.
Our years of medical service also gives us another huge advantage.  We are very comfortable in giving emergency care to our litters whenever we have a sickness or have to try to save a failing puppy.  Procedures like esophageal tube feedings and the administration of subcutaneous fluids are second nature for us.
We consider ourselves  simple, modest , down to earth people that are easy to get along with.  We don't consider ourselves better than anyone else.  Life is just too short.  We have shipped dogs all over the country and sold dogs to all types of people, from some true American Hero's in the Military and Law Enforcement to Dr's and Lawyers to people who have to work extra shifts just to be able to afford a dog.  We welcome everyone.
We are very lucky to be able to work with one of the very best Veterinarian hospitals in our state.  I am a firm believer in quality medical care and I can say that our dogs receive some of the best quality medical care available anywhere.
While all of our dogs receive quality medical care, all of our breeding females are taken to the Vet. at least twice during a pregnancy (more if there are any signs of complications),  once for a ultrasound and check up at 4 weeks and again about 4-5 days before she delivers for an x-ray and another check up.  All of our puppies are taken in @ 6 weeks for a complete physicals including fecal exams and Revolution topical heartworm/flea treatment.  Then the puppies that are being shipped go back for yet another complete physical before being shipped!