---
Cane corso breeders
THE MOST ESTABLISHED BLOODLINE OF "TRUE" TRADITIONAL GUARDIAN  CANE CORSOS IN THE UNITED STATES.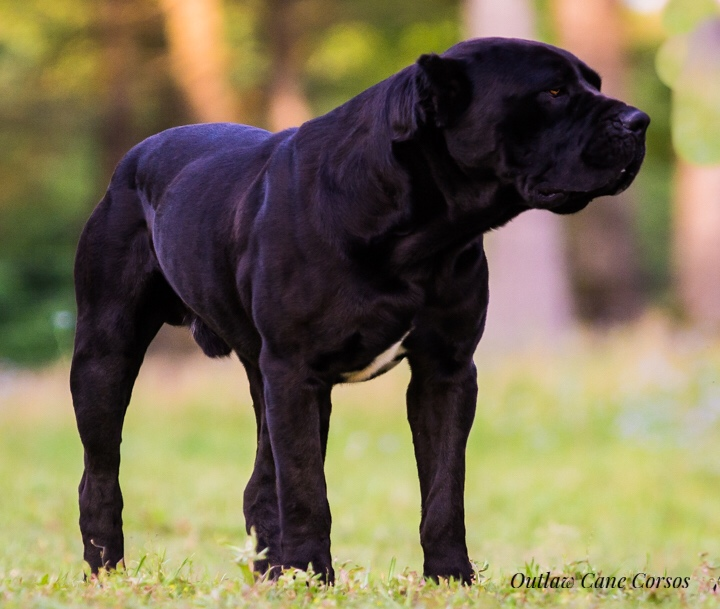 OVER 20 YEARS BREEDING EXPERIENCE
 Qualified Koehler Method Dog Instructor/trainer
Welcome

to OUTLAW KENNEL.  We are Traditional Cane Corso breeders.  We are located in the Heflin area of Louisiana (close to  Texas and Arkansas state lines) .

 Our popularity is due to the fact that we only breed for the Traditional Guardian Cane Corso type.

We get inquires about our Cane Corso puppies for sale from all over the world and have shipped dogs from Coast to Coast.  While there are some  past time events like conformation shows, dock jumping events and lure coursing competitions,  we choose to concentrate all of our breeding efforts into the preservation and enhancement of the breed characteristics that gave the Cane Corso its LEGENDARY status as a guardian. These temperament traits include things like courage, loyalty, intelligence and stability.  We accomplish this by using one the most extensive Guardian Cane Corso specific temperament testing protocols in the United States. When combined with some of the more advanced line breeding techniques it produces a dog of the true traditional type and beauty.    Enjoy your stay with us!  True Traditional Italian Cane Cane Corso breeders with Cane Corso puppies for sale in the United States. 
THANK YOU!!!
" I recently noticed that we are now consistently ranking #1 on google under Cane Corso breeders here in the United States. This is largely due to the overwhelming response to the content of this website. I personally think an even better benchmark of a good breeder is when people come back for their 2nd or 3rd puppy! Therefore we wanted to stop and say THANKS!"….Mike & Laura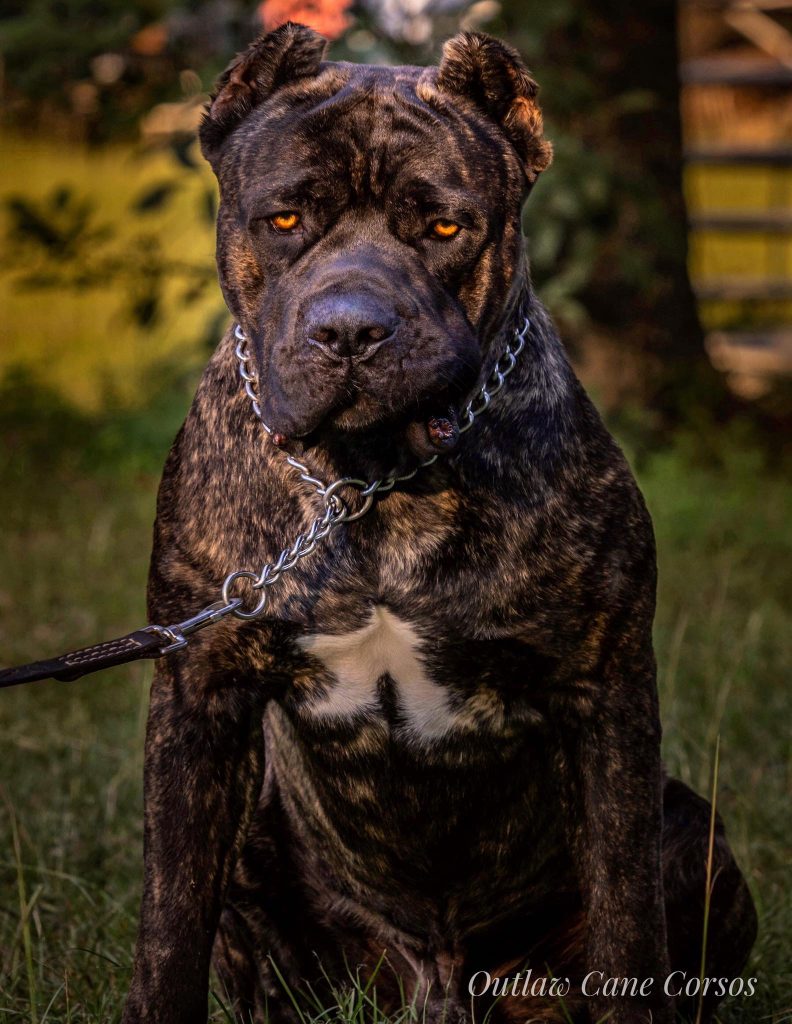 In today's uncertain times many people appreciate the added safety a Traditional Cane Corso can provide to their families and loved ones.
What am I
⁃ I was bred at a Kennel that uses Traditional yet scientifically proven breeding methods.
⁃ I was tested as a Natural guardian specifically for temperament traits such as courage under pressure , a strong sense of responsibility , loyalty to my family , alertness and a high intellengence level.
⁃ I am a Natural Guardian, considered by many to be one of the best on the planet. I can give you peace of mind while I watch over your family on those long dark nights.
⁃ The traits that are in me are the ones that made my breed famous and they will be the ones that are passed to my offspring, keeping my breed true.
⁃ I have not been watered down in any way by any other breeds.
⁃ I am not any type of titled show ring dog because that is not what my breed was intended to be. Yet my regalness, strength and beauty standout anywhere I go.
…I AM THE TRUE TRADATIONAL GUARDIAN CANE CORSO…
You can see the difference in my eyes!
You can see my power!
Outlaw Kennel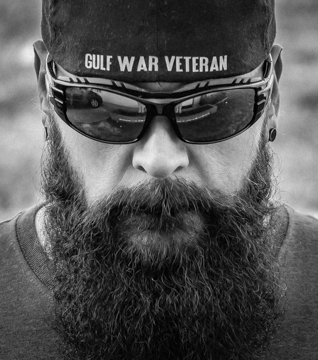 Cane Corso Breeder
A Qualified Koehler Method dog Instructor/Trainer

Outlaw Kennel is owned by a Combat Veteran

The oldest Cane Corso registry in the world and the most complete stud book in the United States .