***   WARNING   ***
 Not all modern Cane Corsos will protect your home and family!
HOME OF THE  WORLD FAMOUS OUTLAW BLOODLINE
"TRUE" TRADITIONAL GUARDIAN CANE CORSO 
OVER 19 YEARS BREEDING EXPERIENCE
Welcome

to OUTLAW KENNEL.  We are located in the Bossier City area of Louisiana (close to  Texas and Arkansas state lines) .

 Our popularity is due to the fact that we only breed for the Traditional Guardian Cane Corso type.

We get inquires about our dogs from all over the world and have shipped dogs from Coast to Coast.  While there are some wonderful past time events like conformation shows, dock jumping events and lure coursing competitions,  we choose to concentrate all of our breeding efforts into the preservation and enhancement of the breed characteristics that gave the Cane Corso its LEGENDARY status as a guardian. These temperament traits include things like courage, loyalty, intelligence and stability.  We accomplish this by using one the most extensive Guardian Cane Corso specific temperament testing protocols in the United States. When combined with some of the more advanced line breeding techniques it produces a dog of the true traditional type and beauty.  

There are some owners and breeders who use words like "correct" or "good" temperament incorrectly.  We would like to show you how we stand apart.

 

Enjoy your stay with us!
TRUE TRADITIONAL GUARDIAN CANE CORSO 
Our Cane Corso's have not been watered down with any other breeds (boxer etc) .  Only 100% pure Traditional Cane Corso bloodlines ALL of which go back to the very first documented dogs from Old World Italy.
Breeder and proud owner of Outlaw's Perfect Storm "Roman" ICCF & A.K.C. Temperament Tested.  Roman is a  XL. Cane Corso @ approx 140 lbs.. He is a very deep colored Solid Steel Blue Male with a Huge Head and Chest combined with great lines! Roman's OUTSTANDING TEMPERAMENT  make this dog what a Cane Corso is supposed to be!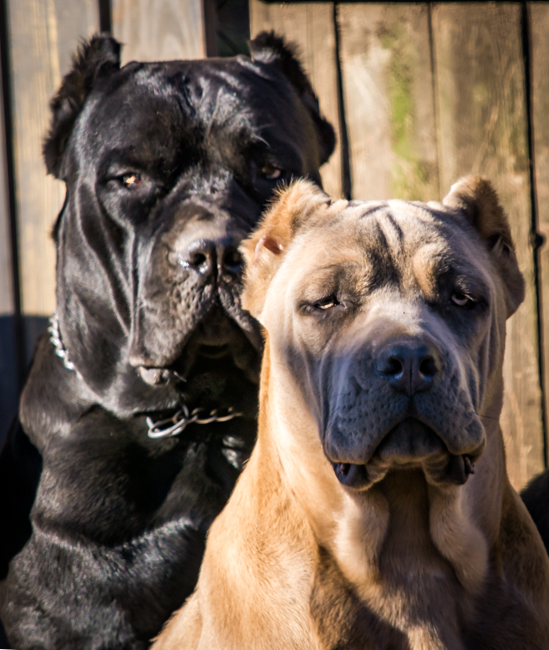 The Traditional Cane Corso tend to be a little larger and more heavily boned than the show ring variety that some other breeders strive for. The  A.K.C. standard size for a Cane Corso is Females = 90-100 lbs. and  Males = 100-110 lbs. 
Outlaw Kennels foundation stud dog "DIESEL" @ 8  years old , DIESEL is a gr gr grandson of CH. ROCCO. Thanks to carefull line breeding CH. ROCCO appears 9 times in his 7 gen. pedigree. DIESEL is proven producer of some outstanding dogs including Outlaw's Perfect Storm "Roman" , Outlaws's Superman "Hero" &  Outlaw's High On the Mountain "Moses" ,  Grandsire to Outlaw's Lethal Weapon "Ammo" Every dog in our bloodline can be directly traced back to the very first documented Cane Corsos from Old World Italy. These dogs were the Legendary Rustic Guardian type Cane Corsos.
Congratulations to  OUTLAW'S I'M NO JOKE and Jenice Brown (owner/handler) for their wins at the 2015  A.K.C. Texarkana dog show. They overwhelmed the competition placing 1st in the Cane Corso group, Best of Breed and 3rd  place in the working group ! All of this done as a puppy !  Although we DO NOT breed  for show dogs,  its nice that our dogs do so well in some of the past time events.  OUTLAW'S I'M NO JOKE is off of Outlaw's kennel DIESEL and BELLA he is a littermate brother to OUTLAW'S PERFECT STORM.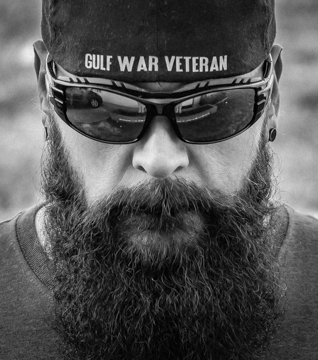 Outlaw Kennel is owned by a Combat Veteran

The oldest Cane Corso registry in the world and the most complete stud book in the United States .